Grow your business with Fidelio Cloud ERP
The ERP software that combines power and simplicity so you can connect your data and streamline your operations.
Manage your operations from A to Z with a complete and innovative management system.
Access reliable data in real time. No more blind spots!
Take advantage of a wealth of functions specifically adapted to small businesses in the manufacturing and distribution sectors.
Enjoy an ERP system that's easy to use and intuitive for a faster return on investment.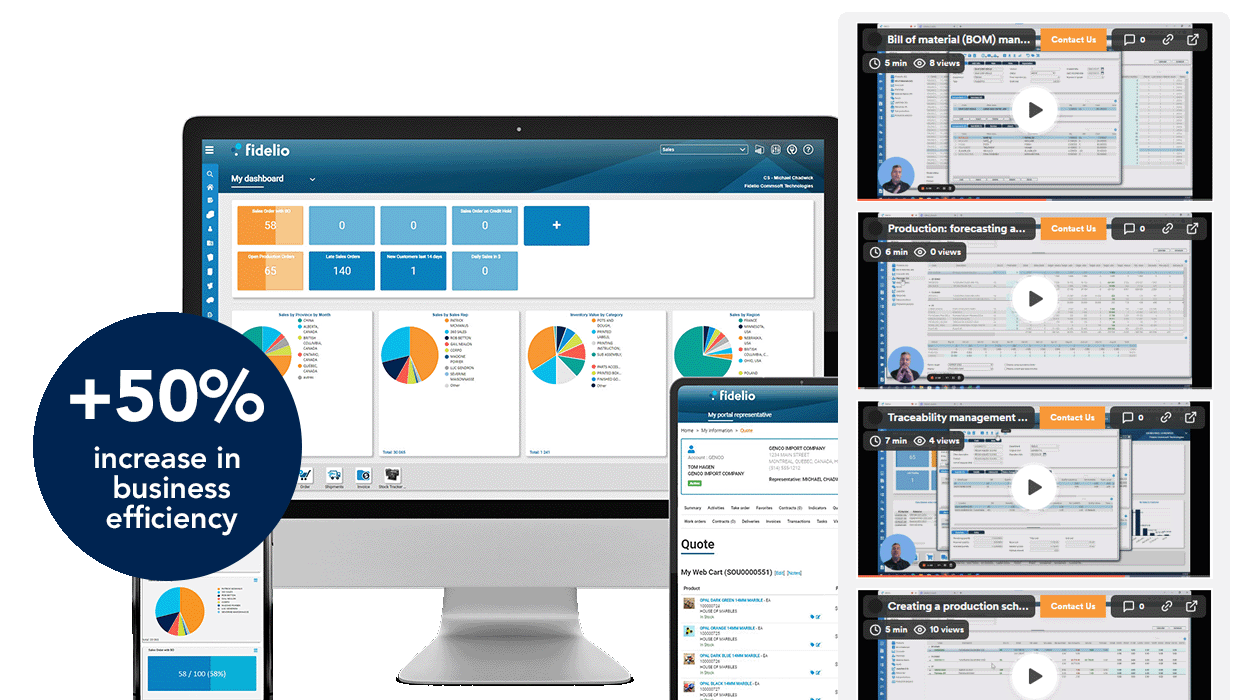 More than 400 Canadian SMBs Have Already Chosen Fidelio ERP






Reach new heights with the cloud-based ERP developed for businesses in the manufacturing, distribution and food industries.
Make life easier with an all-in-one ERP system

Consolidate your business and lower your operating costs. To assist you, Fidelio has developed innovative, built-in functionalities for each of your departments and there are no add-ons.
Enjoy our user-friendly and intuitive interface

Speed up your teams' adoption of the ERP system. Give them a modern and intuitive user-experience on their PC and their mobile. As an added plus, customize each user profile by job function to help make the adoption process easier.
Improve
your agility

Choose ERP software that's adapted to your unique situation: it's easy to customize and you won't have to compromise on your autonomy. Integrate your ERP with your entire ecosystem and easily automate your specific processes.
Choose experts in your industry

In business since 1999, the Commsoft Technologies team has developed a vast expertise in the distribution, manufacturing and food industries. Fidelio's functionalities meet your needs precisely.
You'll go far with these innovative solutions
Make the right decisions
Boost your sales
Control your supply chain
Optimize your production
Simplify employee management
Streamline your financial management
Here's what our clients think
Find out how Fidelio helps innovative businesses take the digital turn.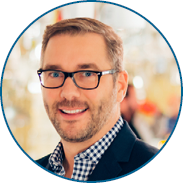 Christian Grenier
President, Électrimat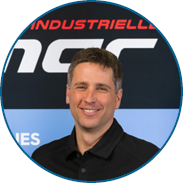 Gabriel Jacques
Vice-President, Jacmar Industrial Automation
"We got a return on investment in less than a year due largely to our supplier discount management. Thanks to Fidelio, we doubled our claims compared to last year when everything was done manually."
READ THE CUSTOMER TESTIMONIAL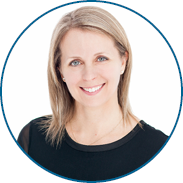 Marie-France Grenier
Operations Director, Rocheleau
"With Fidelio, 48% of our sales are now completed on the Internet and we expect a regular increase in this number over the next years."
READ THE CUSTOMER TESTIMONIAL