14 Essential ERP Questions to Ask When Your Growing Business is Set on Digital Transformation
---

Looking for the right ERP system for your small or medium-size business can be a little daunting.
After all, you're looking for answers and you're not even sure you're asking the right questions.
So this post should go a long way to putting your mind at ease. Even if you're new to the world of Enterprise Resource Planning (ERP) systems, we believe that by simply asking the right questions you can navigate your business to a successful ERP implementation.
With the following questions as part of your ERP evaluation checklist, you'll have a successful start to the digital transformation of your business.
For an easy-to-read, A-to-Z guide to selecting your ERP system, download our PDF, "Choosing Your ERP: The Essential Kit."


ERP questions to ask yourself and leadership team
If you were preparing for a trip, you'd pack your suitcase according to the needs of your trip, your means of travel, and your destination.
Similarly, in creating the list of features and functions you want to "pack" into your ERP system, the key players on your team need to agree on where you're going with your business, what you'll need on the way, and how you're going to get there.
So sit with your leaders from every business function and reach a general consensus on questions such as these:
1/ What do we want our business to be in the next few years?
What obstacles do we foresee, e.g., competition, talent, equipment, and so on?
What can we invest in terms of staff, time, and budget?
What processes in our operations are keeping us from cost-efficient growth? What do we do very well, operationally?
Do we really have visibility into key areas of our business? For example, as a manufacturer, do we know what our inventory is at a given point in time? Or, as an agri-food business, can we easily follow up on the traceability of our products?
If these questions are difficult to answer, hire a consultant to facilitate the development of your list of requirements.
You'll know you have a good list when reading it, you think, "This software will really respond to all our critical business needs in the next few years."
ERP questions to ask your potential ERP partner
If you were looking to install central air conditioning in your home, you wouldn't hire a firm that does HVAC work for office towers. Their systems and knowledge would be totally irrelevant to your needs.
Similarly, when you're evaluating ERP systems and vendors, their systems and expertise should be attuned to your business and industry.




2/ Does the ERP system fit hand-in-glove with your industry?
Ensure that your potential ERP partner has already implemented systems for numerous companies in your industry. Such an ERP partner would be knowledgeable about the business processes your business carries out every second of every day.
As a result, the ERP system they'd recommend would not be a generic, all-purpose system, and you'd save thousands of dollars in software customizations.
What's more, your partner's industry knowledge would enable you to benefit from many road-tested insights and best practices you might not have known on your own.
3/ Is the ERP system truly integrated?
Imagine a patient after some major surgery: they may need to be fed intravenously from a bag, while one tube helps them breath, and another tube empties waste.
Some ERP systems function like this: independent modules are "tubed" together to keep the information flowing, more or less, with some interventions, in a central system.
On the other hand, a truly integrated ERP system functions like a healthy person: no add-ons are needed and information flows through the entire system in real time.
In such an integrated system, for example, the inputting of an order updates your inventory automatically, sends shipping a notification of the order, and creates an invoice in a few seconds, with little human intervention and a much lower rate of error.
4/ Is the ERP system modular?
As your small business grows, so should your software's capabilities. That's why top-tier ERP solutions offer modules for different business functions, such as CRM, e-commerce, or a Warehouse Management System (WMS). You can seamlessly integrate these modules into your ERP system when you see an ROI for your business.
5/ How will the ERP system integrate with my other business systems?
If your potential ERP solution does "not play well with others," what's the point? Ask your potential vendor how integration with your other business systems will take place. Also, how much customization will these integrations require?
6/ To meet your challenges, will your potential partner have to subcontract work?
Legitimate distributors of ERP software are dealers authorized by the original developer to sell licenses. Good distributors/integrators are experienced and helpful, but they may not have in-house all the skill sets they need to serve you. So they'll outsource, let's say, customizations, and mark-up that service when they sell it to you. So, besides paying for the services of the intermediary, you're also paying for their outsourcing.
Imagine, though, working directly with the original developer and saving on all the intermediary costs? Imagine the flexibility and peace of mind you could gain by speaking to people who know the ERP software better than anybody else on the planet.
Let's not forget support. Who would you call for support, the integrator or the software developer? And how many time zones away would the support team be? Hopefully, they'll speak your language.
7/ How evolved is the ERP technology?
Your grandfather may have a nice pocket watch, but it won't count your daily steps and take your pulse. Today, software that is not consistently updated can quickly become as antiquated as your grandfather's watch.
The easiest, most efficient way to ensure that your business is operating with the latest ERP technology is to invest in cloud-based software from a forward-thinking developer. As part of their service fee, they maintain and update the software to further enhance capability and performance.
8/ Is the ERP software mobile-ready?
A cloud-based ERP system enables your team to work remotely or on the road. Through any computing device and an Internet connection, they can access real-time information, at any time. This mobility is particularly appealing to businesses operating with hybrid work models.
Why are so many businesses choosing cloud-based ERP systems? Learn more at "9 Reasons Why the Best Cloud ERP for your Business is Fidelio."
9/ What is the ERP system's road map for future development?
Remember, most ERP systems are in use for at least ten years. So your ERP vendor search is less about dating and more about connecting with the right long-term partner.
Ask your potential partner about their strategy for developing their ERP system. What industries and technologies will they be focusing on in years to come? Do their plans harmonize with your needs?
Also, what is the vendor's update schedule? To install these updates, will you need your own IT team and a budget?
And last but not least: Does the ERP partner have the financial stability, resources, and customer references that would reassure you about their long-term prospects?
ERP questions to ask about system implementation
To effectively implement your ERP system on budget and with minimum hassles takes quality project management. So it's important that you be clear on how much support your provider can offer.

10/ What's their implementation plan and what parts of the process will they handle?
Carefully review the proposed deadlines, their people in charge, and their backgrounds.
How will development and bridges to other software be invoiced?
If you have branch offices or plants, how will they be integrated into the implementation?
11/ What will be your team's share of the work during implementation?
Be prepared to trade your team's on-the-job time for implementation time. Consider these two rule-of-thumb guidelines:
If you're a distributor, expect to match one hour of your vendor's project time with one hour of your team's. Thus, 400 hours from your vendor would require 400 hours from your team.
If you're a manufacturer, expect 1.5 hours from your team for every hour spent by your ERP partner.
12/ What will the data migration process be like?
Data migration is like a heart transplant: it's commonly done, but it's still one of the most complex and difficult stages of any ERP implementation. Without the upfront work of planning, data preparation, and testing, you could expose your business to the risk of costly project delays.
Be sure your ERP system integrator's involvement in the migration is clear and thorough.
13/ What is your vendor's approach to guiding your team to autonomy?
Just like a driving instructor with a student, your ideal implementation partner aims to transfer their knowledge to your team in a step-by-step approach. The goal is to make your team autonomous.
What kind of support will they offer after deployment (webinars, customer center, documentation, video conferences, phone support)?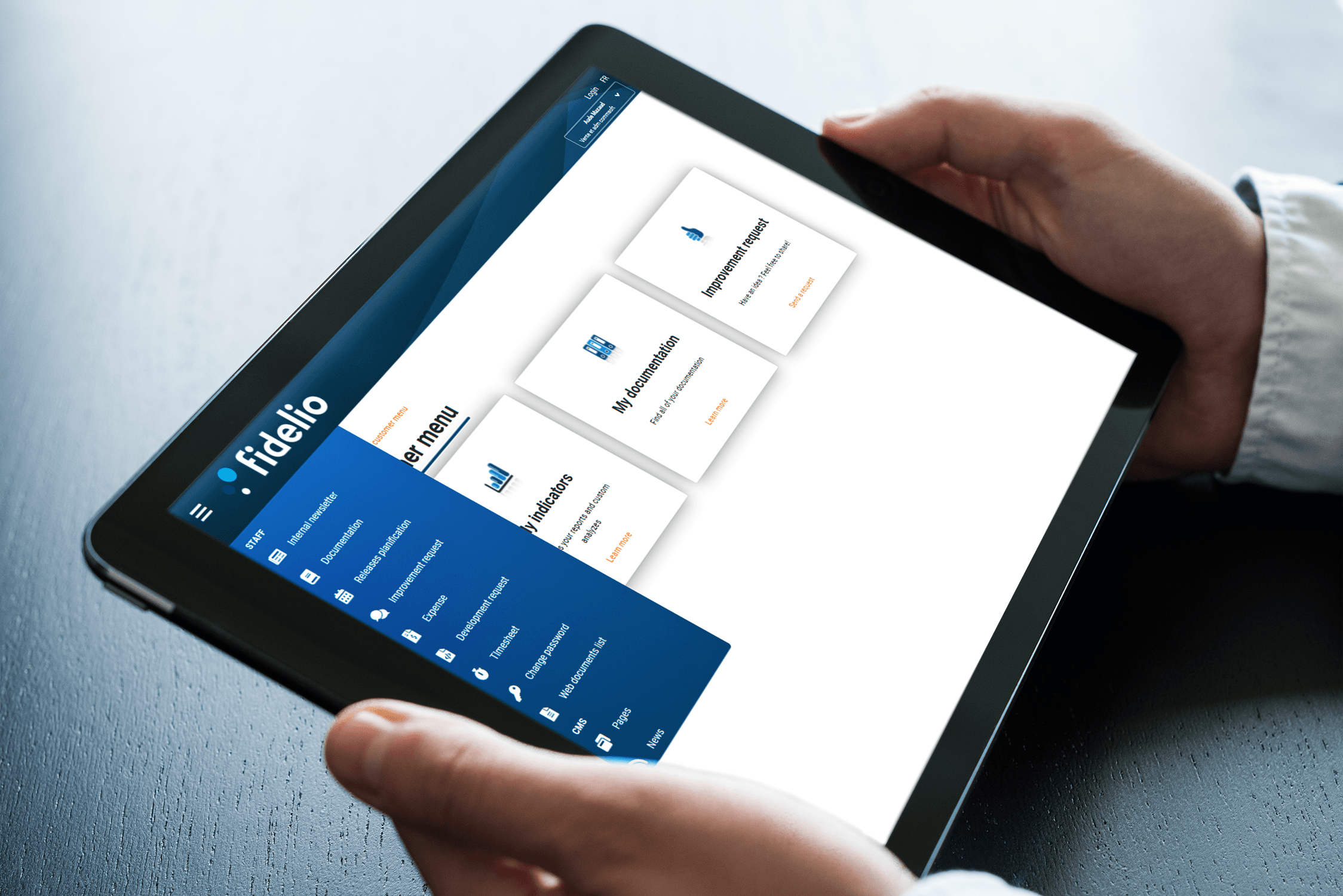 ERP questions to ask about pricing
Don't be surprised if some ERP vendors make it challenging to figure out what the system will cost. There may be hidden charges and variable-pricing components to account for.
14/ What is the real cost of your ERP system?
Review your specifications sheet and ensure that all customizations are clearly defined: are these costs estimated or fixed?
If you choose an ERP system that has a Software-as-a-Service (SaaS) business model, you'll be charged a straight-forward monthly fee per user, as if you were paying a magazine subscription. That fee covers your service agreement, hosting, and use of the software.
Many businesses choose the SaaS model because it keeps IT costs predictable while the business benefits from the convenience of software that's updating regularly to help your team perform at its best.
With the key questions noted above as the foundation of your ERP evaluation process, you're well on your way to a well-thought-out and cost-effective digital transformation. If our questions stir up more of your own, we'll be happy to answer them.